Top 3 Exciting Outdoor Activities You Should Do in Carlingford this Valentine's Day
Valentine's Day is a very special time of the year to celebrate love and friendship. And there is no better way to do this than by enjoying an exciting outdoor adventure with your loved ones!
Carlingford Adventure Centre offers a range of outdoor activities for all ages and abilities, including Laser Combat, Target Sports, and Aerial Adventure. Plus, they also have a plethora of accommodation options to choose from. Carlingford Adventure Centre has something for everyone whether you are a couple of thrill-seekers or a pair of outdoor enthusiasts! In this blog, we'll highlight the top 3 activities that you can try with your partner or friends this Valentine's Day.
Get your adrenaline pumping with a heart-pounding game of laser combat. This exciting outdoor activity is a great way to test your skills and challenge yourself in a friendly and safe environment. Armed with a laser gun, you'll have the opportunity to engage in tactical battles with your partner and see who comes out on top.
If you're looking for an activity that's truly exciting, plus you love heights! Then aerial adventure is perfect for you. This activity involves a series of challenges that will take you high above the ground, giving you breathtaking views of the beautiful Carlingford and its surrounding countryside. You'll be able to enjoy a range of obstacles, including zip lines, high wires, and bridges! And you'll be able to work together with your partner to overcome them.
If you're looking for a fun-filled activity, but running and heights aren't your thing, then Target Sports is perfect for you. This activity includes a range of sports such as Archery, Axe Throwing, and Spear Throwing using the ancient aztec spear throwing lever, Atlatl, this activity will take you to three target ranges designed for each type of activity. It is a great way to bond with your special someone while enjoying the great outdoors! Whether you're a seasoned target sports pro or a beginner, you're sure to have a blast trying your hand at these exciting target sports.
Target Sports Activities:
Archery
Axe-Throwing
Spear-Throwing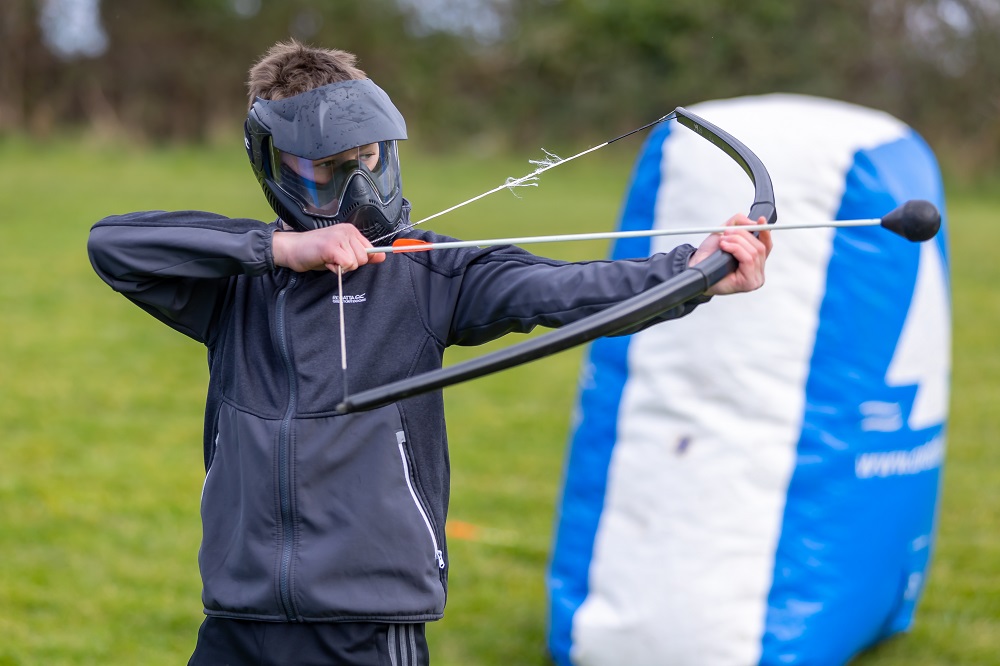 Carlingford Adventure Centre is the perfect destination for an exciting and unforgettable Valentine's Day. Whether you're looking for a thrilling adventure or a fun-filled day out with your loved ones, there is surely something for everyone at this incredible adventure centre. So why not head over to Carlingford Adventure Centre and book your date today? You're sure to have a memorable Valentine's Day with your partner or friends, surrounded by the extraordinary town of Carlingford.
Ready for an Exciting Valentine's in Carlingford?
Check out our packages at Carlingford Adventure Centre.