New Improved Better Value Packages. Best School Trip Ever!
School Trips
---
School trips with Carlingford Adventure Centre are the most memorable, as we pride ourselves on offering the largest choice of LAND, SEA and SKY activities for all schools in Ireland all delivered by our team of experienced, qualified & fun-loving instructors.
Therefore you'll be amazed at the variety of outdoor activities that we can offer and fantastic indoor facilities! In addition, our in-house chefs prepare homemade meals daily for school trips/school tours and can cater for any food allergies.
"We've been bringing our students back to Carlingford Adventure Centre and Skypark for several years now and can definitely recommend it. We've had day trips and longer overnight visits and have been impressed by the friendliness and professionalism of all the staff and instructors (safety and fun are the main considerations). The multiple activities across Land, Sea and Sky offer good value for money and we can't wait to visit again this year"
Seamus McGowan (Transition Year Programme Co-ordinator) Skerries Community College, Co. Dublin, March 2021
What to Bring
In this paragraph, we recommend you bring a Waterproof jacket (hill walking boots are essential for Gaisce) tracksuit top, fleece, track bottoms & socks – at least one change per day. Jeans are not suitable. In addition, Clothes will get mucky so you may prefer to bring old clothes and also Swimming togs.
2 Pairs of runners (one old pair for water sports).
2 Plastic bags for storage of wet gear.
Torch (winter only).
Personal toiletries & towels.
Sunscreen (we cannot provide sunscreen due to unknown medical conditions).
Hat (if sunny).
If possible – small rucksack, waterproof trousers & walking boots (there is no need to buy walking boots/waterproof trousers, if you have them bring them).
Please note: wetsuits, buoyancy aids & helmets are provided for water-based activities.
---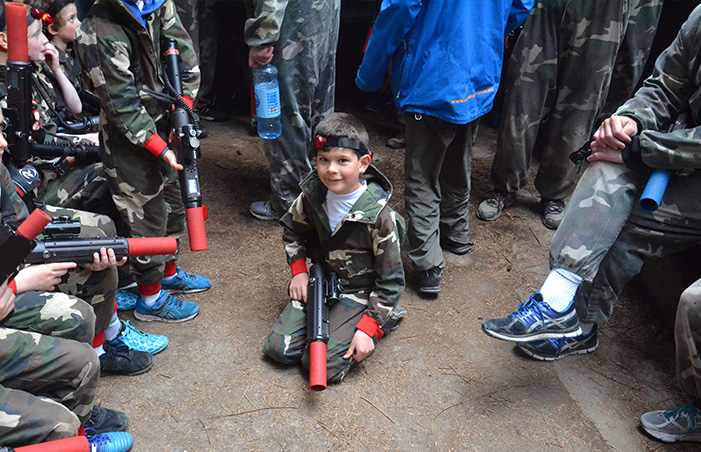 Residential Programmes:
Carlingford Adventure Centre can accommodate up to 200 young people on school tours, sleeping in en-suite and standard rooms from 6 to 12 bed dormitories. Our accommodation is on site and our residential packages include entertaining evening programmes so teachers can relax after a busy day. Our resident night warden is on duty overnight – offering 24 hour supervision for your group. Due to Covid19 safety measures, schools are asked to bring Sleeping bags for each student or we can provide a 'Bed Pack' for €5 per person.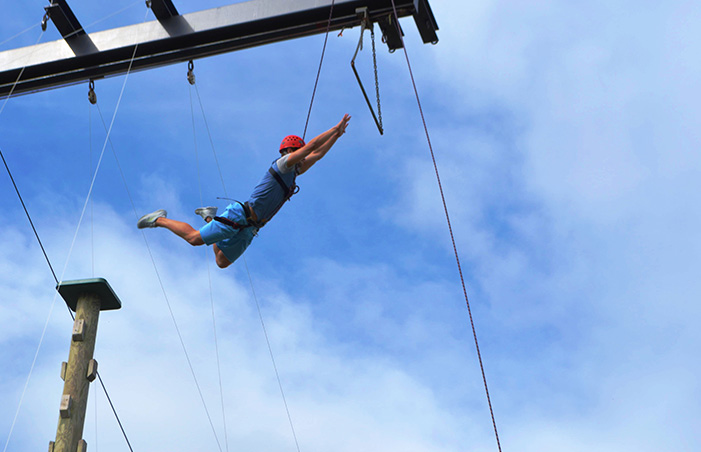 Easy for Teachers:
We make the job of organising your school trip EASY through our professionalism, organisation, experience and facilities that the Adventure Centre has to offer.
Everything that you need is included in the price – activities, accommodation, equipment and food. There are no hidden costs and you can organise everything through us so it saves you dealing with multiple suppliers. Select from our exciting range of 9 different School Adventure Packages and ensure your students have the best school tour ever!
Teachers on your School Trip can take part in activities or just sit back and enjoy a well earned rest! Looking for the best School Trip in Ireland – you've found it! Check out some School reviews below or have a look at the feedback on our Facebook page and Tripadvisor.
Thank you for making our visit so special and memorable.
"I enjoyed Murder Mystery, canoeing and Laser Combat the most because it involves being with my friends. The unique games and challenges within the activities itself were just as fun, (such as the cutlery archery and the bunny riddle!) Lunch and dinner were delicious! All the leaders were nice and welcoming, Jake was my favourite leader. The funniest part was the teachers laughing so hard they were crying. All of us has fond memories of Carlingford and will reminisce the three days in the future. Yours sincerely, Anngeni
Just as you would expect from this professional centre.
"Carlingford Adventure Centre is expertly managed, extremely safe and most importantly a fun place to be! Our P7 girls attend every year for a 4 night residential and I have no hesitation in recommending the centre for your school trip. Every aspect of your stay at Carlingford Adventure will be discussed and monitored, just as you would expect from this professional centre."
Fabulous trip with 29 of our students to Carlingford
"We have just returned from a fabulous trip with 29 of our students to Carlingford. The staff were exceptional and patient with all our pupils including the adults! Andy was amazing with the children and as a member of staff on this trip, it was the best one I have personally been on. The children will hopefully have memories of this trip for a life time to come, I know I will. Thank you again for such a fantastic time. Carlingford staff and instructors, you should be very proud of yourselves for doing such an amazing job."
I would highly recommended Carlingford Adventure.
"We have been using Carlingford Adventure Centre for a good number of years. No request is too small from them to deal with. The booking process is very efficient and communication extremely good. All instructors are skilled and proficient in their interactions with students and encouragement is always given. I would highly recommended Carlingford Adventure for a day trip or an overnight"
Fantastic!
I went away to Carlingford for a night with my school. We had an amazing time and did loads of different activities, but, what made our stay even better was our instructor Alex! He was so enthusiastic, funny and made our games a lot more fun by being creative and energetic. His sense of humour and enthusiasm made everyone wanted to join in.