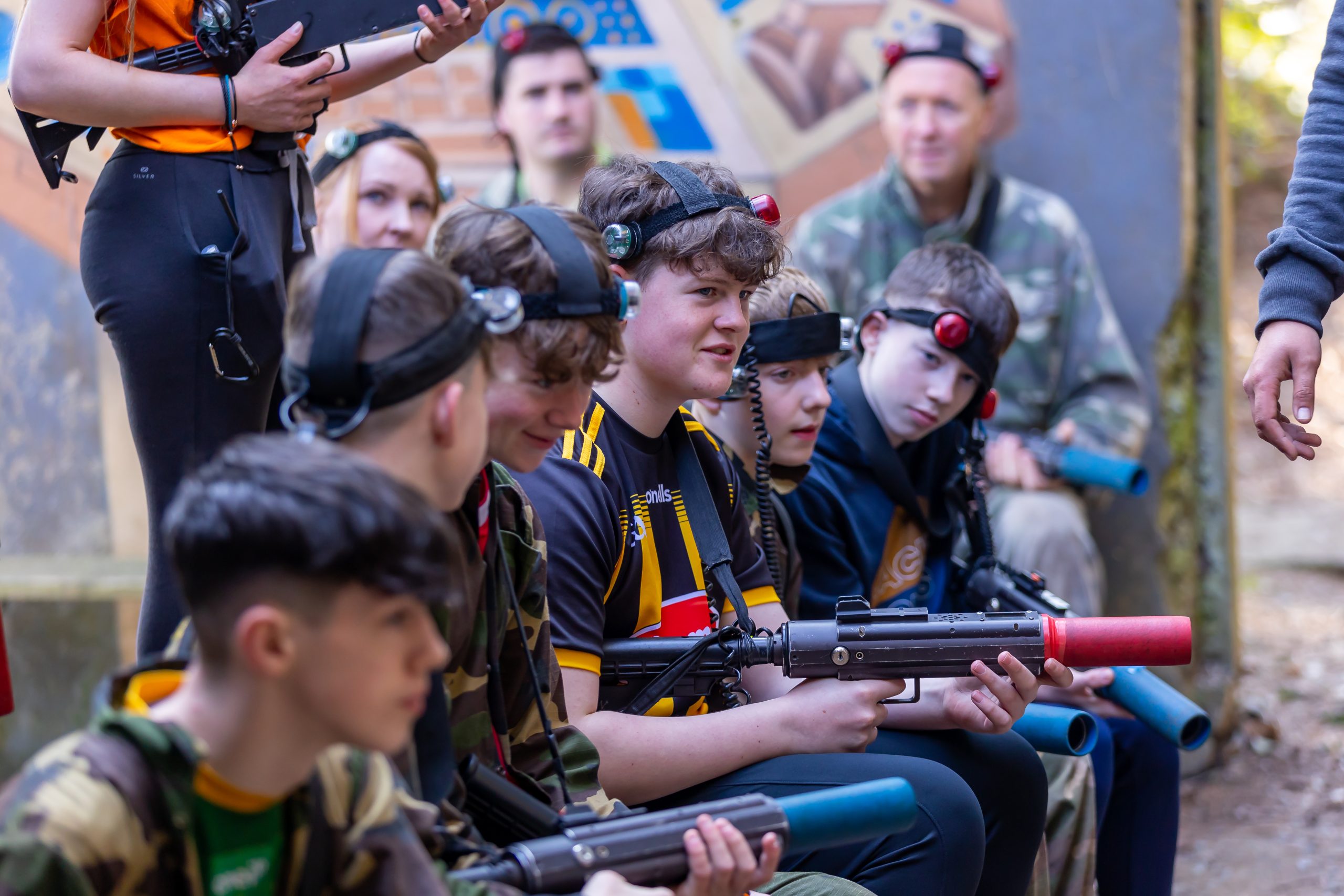 Adventures for All Seasons: Carlingford Adventure Centre's Year-Round Offerings
Looking for a year-round destination for fun and adventure? Carlingford Adventure Centre has got you covered!
Nestled in the picturesque town of Carlingford, just a one-hour drive from Dublin and Belfast, we offer a wide range of activities that cater to adventurers of all ages!
Whether you're an adrenaline-lover, a nature enthusiast, or simply seeking some quality family time, this place has something for everyone.
Unleash Your Inner Warrior with Laser Combat
If you're in the mood for an action-packed adventure, laser combat is the way to go.
Choose from four laser combat areas that will get your heart racing. You can engage in thrilling games like Total Annihilation, Capture the Flag, Pilot Down, and Sniper School. It's the perfect activity for groups of all sizes, so grab your friends, family, or co-workers and prepare for some friendly (or not-so-friendly) competition.
Test Your Precision Skills with Target Sports
Do you have a keen eye and steady hands? Why not try a range of target sports activities that will challenge your precision and aim, like archery and axe throwing!
We've designed two bespoke target ranges, each tailored to the specific equipment, ensuring you get the most out of your experience. Challenge your friends to see who's the sharpest shot, but remember, it's all in good fun. You might even discover a hidden talent!
Reach New Heights at our Sister Company, Skypark!
For those looking to take their adventure to new heights, our sister company, Skypark, offers a thrilling Aerial Adventure experience that's not to be missed.
Our aerial adventure course has over 40 exhilarating challenges that includes; cargo nets, swinging logs, tightrope crossings and of course, thrilling ziplines. You can even savor the breathtaking views of the magnificent landscape of the Cooley Mountains overlooking the Carlingford Lough!
Unwrap Adventure:
Celebrate Birthdays at Carlingford Adventure Centre!
As the seasons change, one thing remains constant at Carlingford Adventure Centre – our commitment to bringing joy, laughter, and unforgettable moments to families celebrating special occasions!
Embark on a birthday celebration like never before with our exclusive offer of €30 per person for a 3-hour adventure
But that's not all – gather a group of 6 or more, and enjoy a FREE birthday child and FREE birthday room. Choose from a fantastic array of activities, including laser combat, rock climbing, and target sports, ensuring your celebration is as unique as you are.
Sunday Special: Laser Combat Extravaganza!
If Sundays are your family's day of choice for adventure, don't miss our Laser Combat Sunday Special. Gather a group of 10 or more and immerse yourselves in the adrenaline-pumping action of laser combat. While the free birthday child offer doesn't apply here, the excitement and memories will be well worth it!
It's time to pack your bags, gather your loved ones, and embark on an unforgettable journey. Carlingford Adventure Centre and Skypark offer a world of excitement and adventure for all seasons. There's something here for everyone!
Don't miss out on the opportunity to create lasting memories and experience the thrill of Carlingford Adventure Centre. Visit us today and make your adventure dreams come true!