Things To Do in Carlingford
A brief list of Things To Do In Carlingford.  Obviously there are very different types of people looking for a wide of options so we have tried to include as diverse a list as possible. Visitors to Carlingford range from foreign tourists, Irish day travellers, school tours and trips We also get English language students, friends and family days out, family holidays, corporate clients looking for team building, stag parties and hen parties…. to name a few! Here is our list of the must-do's when in Carlingford.
Medieval Carlingford
The town is a sight to see in itself and was recently placed in the top 10 beautiful towns in Ireland by travel website www.culturetrip.com. There scenery is outstanding with Slieve Foy and the Cooley Mountains as a backdrop and Carlingford Lough with the Mourne Mountains in the foreground.  There are several historic buildings including St Johns Castle, The Mint & Tholsel Street Old Town Gate. The old Carlingford intermingles with the new pubs and restaurants to offer a uniquely cosmopolitan experience.
Carlingford Adventure Centre
Carlingford has rightly been hailed as the Adventure Capital of Ireland and the Adventure Centre offers 3 fantastic adventure sites – LAND, SEA & SKYPARK.  LAND is based on the slopes of Slieve Foy and with its own quarry it offers Rock Climbing, Orienteering, Ziptopia zip wires & tree top adventures and the biggest Lazer Tag area in Ireland.  SEA is based out of the Marina in the harbour and it offers a wide range of water sports including Stand Up Paddle Board (SUP), kayaking, canoeing, windsurfing and water trampoline.  So many Adventure Activities in 1 small town!
Cooley Mountains
Cooley Mountains and Slieve Foye (589mtrs) in particular are a mecca for outdoor people! Well known for its great hiking, climbing and orienteering the Cooley Moutain Range is also becoming well known for Mountain Biking & cycling and a local triathlon.  Additionally the area is steeped in folklore with stories of Cú Chulainn and the Brown bull of Cooley and it is also said to be the final resting place of Finn McCool.
SKYPARK
SKYPARK on the outskirts of Carlingford offers Ireland's biggest high ropes and Zipline course in a beautiful location overlooking Slieve Foy. As well as aerial adventures SKYPARK also offers land-based activities including Footgolf, Aeroball, Frisbee Golf, Archery & Mini Golf. They also have Crystal Maze the biggest team building area in Ireland, which includes 24 separate skill/mental/physical challenges. For more details www.skypark.ie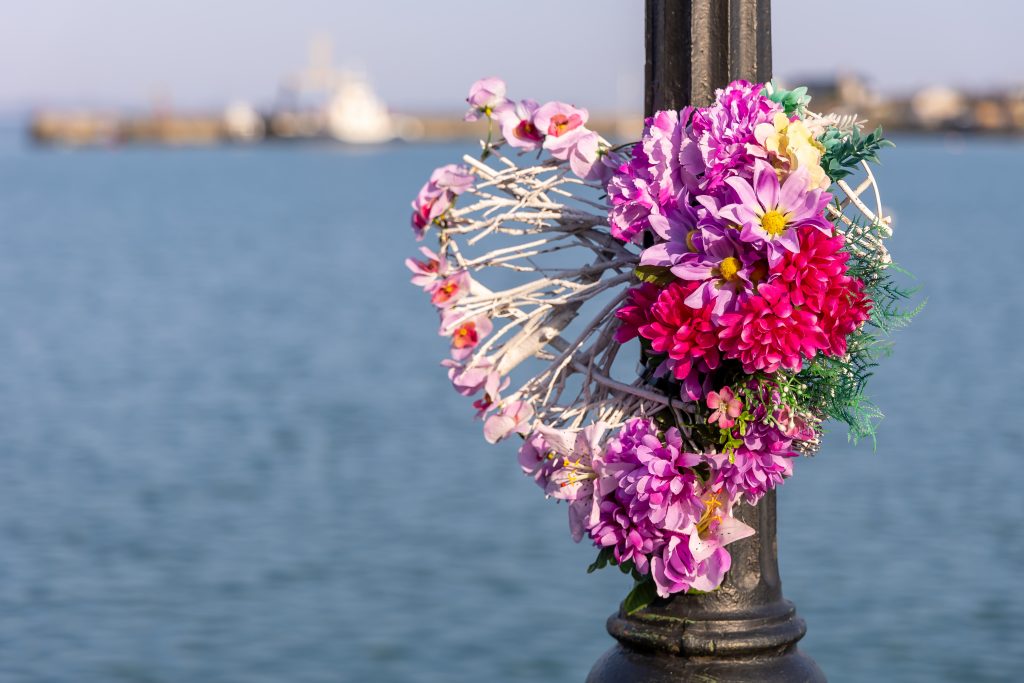 Festivals
Carlingford is famed worldwide for its range of festivals.  These include the Oyster Festival & The Thomas D'Arcy Magee festival in August, the famous Leprechaun Festival and Choral Festival in December. There are also numerous cultural and sporting events associated with the area all year round. These include the Poc Fada Championship Finals, the Carlingford Triathlon, Carlingford Half Marathon & 10k and Carlingford lough Endurance Challenge.
Carlingford Brewing Company
Carlingford Brewing Company opened in 2016 and they now offer tours of their premises. You'll be informed about the beer industry and how their delicious beer is made and you'll also get to sample the beer. Tasting includes not only the core range, but any specials and exclusive beers they have at the time. Tours cost €15 and you can also order a food board for lunch for an extra €10. They take bookings for couples through groups up to 45 people, go here to book online.
Scenic Ferry
There is a beautiful ferry journey nearby in Greenore which travels to Greencastle in County Down.  Heralded as one of the most scenic ferry journeys in Ireland it takes only 15 minutes and the journey is between 2 of the most beautiful areas in Ireland around Carlingford Lough.  Ideal for vehicles and foot passengers, check out their website here.
Nature
Carlingford is part of both the Tain Trail (walking/cycling route) and also Ireland's Ancient East Region so is an essential stop when visiting the East of the country. The Slieve Foy Picnic site just off the Omeath road is relaxing and offers beautiful views of Carlingford Lough.  The Tourist Office in the centre of Carlingford is a great place to start and will provide a more detailed list of Things To Do In Carlingford. The park beside the office is great for families and packed on sunny days.  There are 2 piers for a nice walk and great view of the town and dont forget about the Fairy's Proposal Stones if you are looking to get married sometime soon 🙂
So there's our list of Things To Do In Carlingford.
Enjoy your stay and make sure you grab some of the lovely food available in Carlingford in a wide range of eateries. If you are looking to extend your stay in the region we recommend Carlingford Holiday Homes, houses to rent in Carlingford which are great for families, friends, tours, hen parties and stag dos. Céad míle fáilte!