The Best Summer Camp In Ireland!
11 Reasons Why Our Adventure Camp is the Best Summer Camp in Ireland:
We are the Kids' Adventure EXPERTS!
We are the Kids' Adventure EXPERTS! We have tens of thousands of school kids with us year-round & hundreds of summer campers. We are the top adventure camp for schools and youth groups as well as adventure camps so we know a thing or two about dealing with kids. We are the best in the business at giving them the experience of their lives.
Purpose-built adventure FACILITIES
Millions of euros have been invested in our purpose-built adventure FACILITIES, with adventure parks, quarrys, forests and harbours. This is not just a 'pop-up' camp in the local football field or community hall. Our facilities include Ziptopia the longest zipwire course in Ireland, we rock climb on the biggest privately owned quarry, our laser combat arena is the biggest purpose built area in Ireland / UK, our Crystal Maze course has more team challenges than anyone else and SKYPARK is the biggest Adventure Park in Ireland! We have over 40 adventure activities to play with, nobody else has that many and these include a medieval volleyball court, a pier to jump from and inflatable trampolines on the water!
Staff are highly trained
Our staff are highly trained, experienced and Gardai vetted. You can TRUST your kids with us. Other camps unfortunately cant give you the same assurances. Many camps are just thrown together for the summer with part time staff and people on holidays, which can be risky.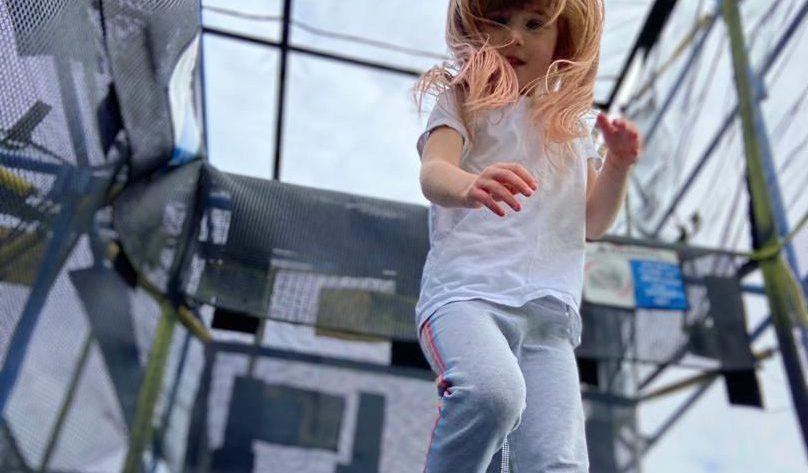 English Language courses
Alongside our Adventure Camp we run English Language courses for kids from around Europe & further afield. Your kids will meet new FRIENDS and experience new cultures. Over the next few weeks we have students from Spain, France, Italy, China and Russia, all mixing during meal times and activities.
We change lives
Lets be honest many camps are little more than a babysitting service for a few hours to get the kids out. This has its place but we don't just fill a few hours over the summer – we change lives! We constantly see what a TRANSFORMATIVE effect our camps can have on kid's confidence and their lives – its one reason why we love what we do! We get so much feedback from schools, youth groups, parents and kids telling us we are doing great things and having a positive impact on kids' lives. We love seeing our summer campers coming out of their shells and blossoming, along with learning a host of new skills.
FULL supervision
Our camps are full days with FULL supervision, so for busy working parents you don't have to worry about your kids from 9 – 5.30 they are having the time of their lives. We do have half day options but full days are much more popular. We also have 24hr supervision for residential campers so from breakfast time to lights out we guide them and keep them safe.
Kids will learn new skills and broaden their horizons
ACHIEVEMENT – kids will learn new skills and broaden their horizons, getting a taste of nature and an appreciation of the great outdoors. They will totally forget about their technology for a few hrs! Yes we have wifi 🙂 but kids are encouraged to leave phones and social media behind for a few hours and get out and active. They will learn that exercise can be fun, whether its a leisurely activity they are into or a jaw dropping adrenaline buzz!
We have a wide RANGE of options
We have a wide RANGE of options – family and kid camps, residential and non residential, from half a day to a full week. Something to suit everyone and we cater for all abilities. Our different levels of camps cater for different ages (junior 6 – 9 years; senior 10 – 17 years) and with years of experience we have found the right mix to suit best.
Carlingford is one of the most beautiful areas in Ireland
Carlingford is one of the most beautiful areas in Ireland. Even if they don't appreciate the fresh air they will appreciate the stunning SCENERY. Being a small town offers advantages of safety and security but your kids can also learn about history and mythology being based in a National Heritage Town. Amidst the beautiful Cooley and Mourne Mountains on the shores of Carlingford Lough, its hard not to appreciate the views from our various adventure sites.
Great Packages
Our facilities also include canteen, hostel and holiday homes so we can provide the full PACKAGE whatever you are looking for. Whether its hostel accommodation you are looking for, or 4 star holiday homes we have packages to suit. Our onsite chefs prepare fresh food every day, with plenty of options for vegetarians, celiacs etc. Our central hub is right on the main street of Carlingford cunningly hidden behind the medieval Mint building.
We GUARANTEE tired and happy kids
We GUARANTEE tired and happy kids – they will have the time of their lives! How many other camps offer this guarantee? We are the Camp professionals, this is what we do and have been doing for nearly 30 years, so don't trust your kids with amateurs. Check out some recent quotes about us below from Facebook / Tripadvisor just over the past couple of weeks!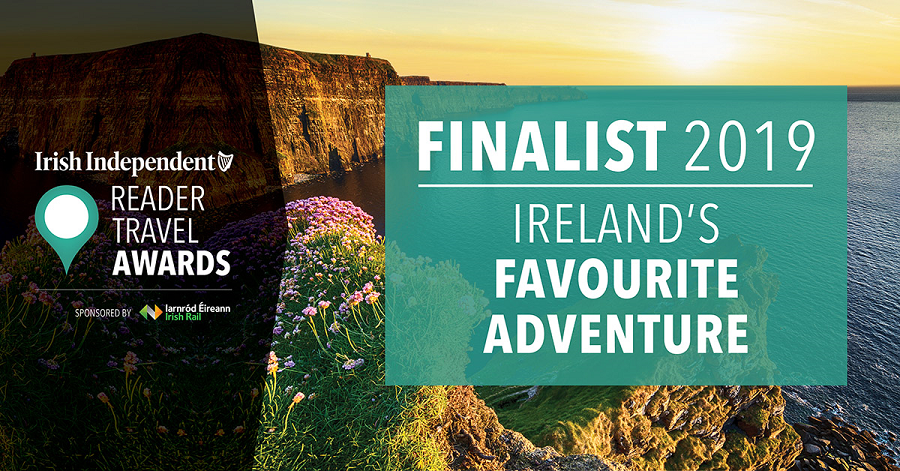 "Been there 3 times now. twice for the summer camp and one day doing a family camp. my kids absolutely loved it. there is so much to do and the camp leaders are brilliant at their jobs. the 5 day camps are packed full of activities and run from 9-5. they even get a hot lunch so you can forget about them for 8 hours. bliss."

Julie McMenamin
"Just home from family fun day with 3 very happy and very tired children… thank you so much to the fantastic instructors… and all the staff… well done everyone x definitely will be back"

Laura Quinn Shannon
"Honestly, this is the best camp I've ever been in. The staff was really friendly and really enthusiastic. The activities were the best for having a fun day and getting entertained with your friends. There is a very good thing that is that the activities are all not in the same place, as any other camps. The activities in CAC are in different places of Carlingford so they have a proper terrain for each one. I would recommend this camp for any age because it has a very large options of activities. The best activities for me were Ziptopia and Skypark. I really recommend this camp for anyone interested in having fun for a week and make new friends."

Nicolas Lb
Check Out Our Packages!
Give us a try – neither you nor your kids will be disappointed. Give them an amazing experience this summer that will open their eyes to a whole new world of fun and adventure. We are Number One for a reason – let us show you why! Check out specific Camp packages and details here.