Carlingford Adventure Centre
Summer Camp in Dublin
ABOUT
Looking for the best Summer Camp in Dublin?
Carlingford Adventure Centre is the go-to. Just a short 1 hour 23-minute drive from Dublin! Our summer camp offers a variety of thrilling activities for all ages, including kayaking, rock climbing, and much more.

Our beautiful location in Carlingford Ireland offers stunning views of the Cooley Mountains and the Irish Sea. Perfect for a fun summer camp near Dublin or surrounding areas.
WHY CHOOSE US
Experience the best summer yet!
summer camp in Dublin
Residential
Summer Camp
Give your kids the ultimate summer experience with Carlingford Adventure Centre's Residential Summer Camp in Dublin! They'll get to stay overnight in cozy accommodations, indulge in delicious meals, and participate in a wide range of fun activities with other campers. Our experienced staff will provide a safe and welcoming environment, ensuring your child has an unforgettable time.
summer camp in Dublin
Non-Residential
Summer Camp
Looking for a flexible summer camp option in Dublin? Carlingford Adventure Centre's Non-Residential Summer Camp is the answer! Kids can enjoy thrilling activities during the day and then return home at night to rest and recharge. They'll receive a delicious lunch and have fun making new friends. Our experienced staff will provide a safe and welcoming environment, ensuring a summer to remember.
activities
What adventure will you do first?
We've designed the best activities for summer camp in Dublin and surrounding areas. Combining fun, learning, and adventures, your kids will surely have a blast all summer long.

Kayaking
Looking for a fun and unique way to explore Carlingford Lough? Then come and try our open top kayaks! With our single kayaks, you can paddle at your own pace and discover all the hidden gems that this spectacular scenery has to offer. And for double the fun, why not book one of our double kayaks and explore with a friend? So come on – let's get out there and explore!

Quazer
Quazer is a mini version of Lazer Tag is designed specifically for younger children and is a smaller version of Carlingford Adventure Centre's Laser Combat arena.

Aerial Adventure
The biggest and most exciting Aerial Adventure Park in Ireland is in Carlingford just 1hr from Dublin & Belfast and easily accessible nationwide via the M1! With courses ranging from 6ft to 40ft high, there is a course for everyone. We also operate the only accessible zip line for wheelchair users in Ireland. SKYPARK caters for all abilities and is perfect for adrenaline junkies or those wanting some family fun and a great day out. You can also enjoy some of the best views in Carlingford from a height.
What to Bring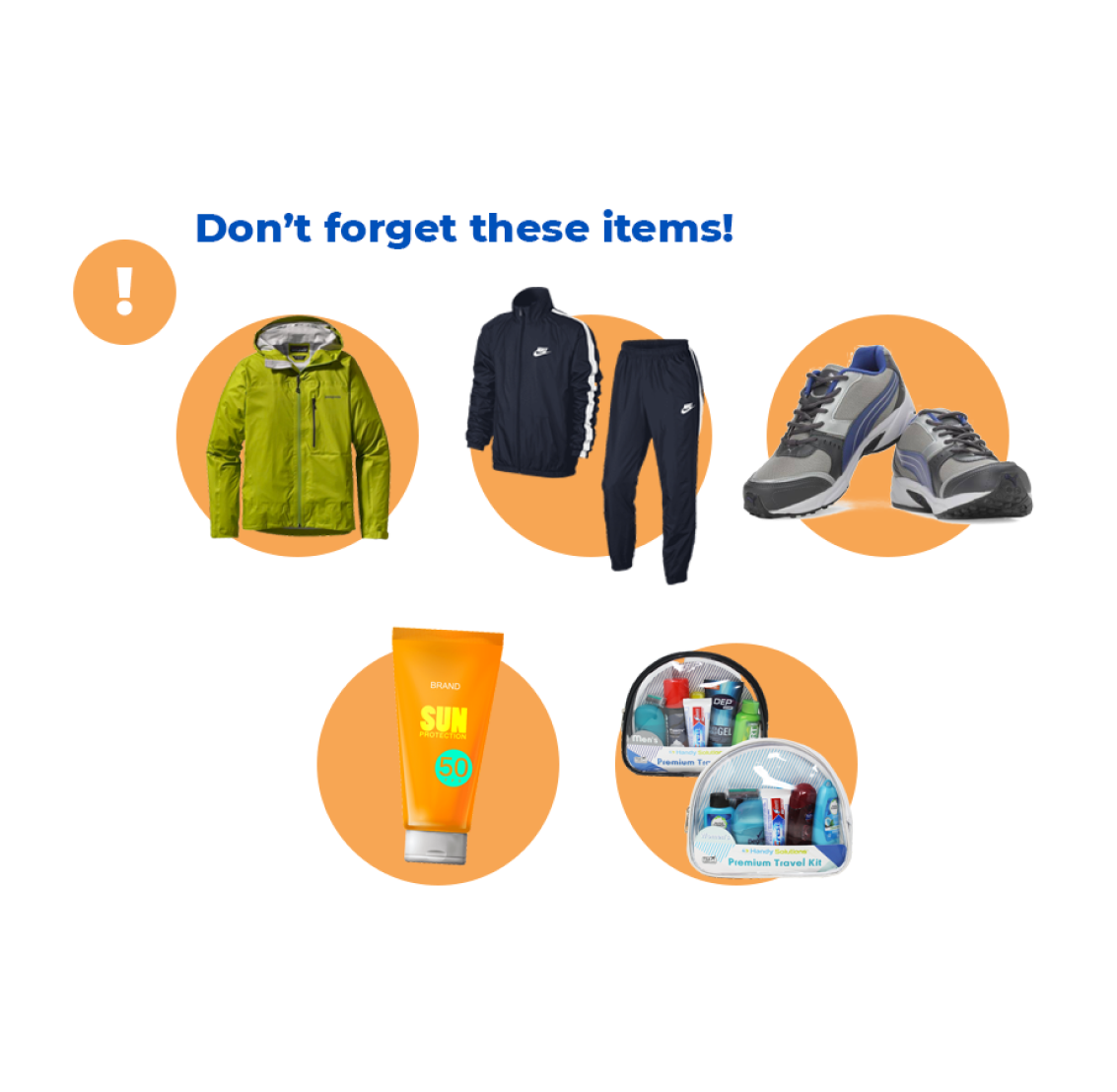 Just personal essentials really. At Carlingford Adventure Centre, we've prepared all necessary safety equipment you need for the activities already. Like wetsuits, buoyancy aids, and helmets! All your kids need to do is to pack some essentials so they'll have a comfortable experience for their Summer Camp in Dublin. Here's a list of suggested items to bring:
Personal toiletries & towels
Sun cream (we cannot provide sunscreen due to unknown medical conditions)
Old clothes (clothes will get mucky during activities so bring old ones)
2 pairs of runners (one old pair for water sports)
2 plastic bags for storage of wet gear
Swimsuit for under a wetsuit
Hat (if sunny)
If possible, small rucksack, waterproof trousers, & walking boots (there is no need to buy walking boots/waterproof trousers, if you have them bring them)
Facilities & Amenities
On-site Kitchen
Ready to cater tasty home-cooked meals during your summer camp in Dublin.
Toilets & Shower Rooms
Well-sanitized for your stay at the centre this summer camp .
Free Wifi For Guests
Available at the main centre free for all summer camp guests.
dublin to carlingford
How to get here?
recommended
More things to
do in town?
Well, where to start? There are simply hundreds of things to do in Dublin aside from summer camp. It is overflowing with history, nature, and art. From castles overlooking the sea. Theatre and galleries. To restaurants serving beloved Irish dishes. There's more to Ireland's capital than meets the eye.
video
Summer Camp in Dublin 2023
Good to know
What we provide
We provide all necessary equipment for the activities to make sure you kids are happy and safe during their summer camp in Dublin.
Health & Safety
We can cater to any dietary and medical requirements. Contact us ahead for allergies and other concerns.
How to book
Reserve a spot with our easy online booking system. Or contact us directly at +353 (0) 42 93 73 100
blogs
Discover more about summer camp in Dublin
Discover the Magic of Learning Beyond the Classroom! Home > Summer Camp in Dublin While textbooks, lectures, and exams are…
5 Reasons Why Family Summer Camp at Carlingford Adventure Centre is the Perfect Getaway! Home > Summer Camp in Dublin…
Exploring Carlingford: 7 Things To Do Near Carlingford Adventure Centre Home > Summer Camp in Dublin Nestled in the picturesque…
Laser tag
My son had his birthday party with laser tag for 20 kids age 13. They all had a great time. The instructors were great with the kids and made sure they all enjoyed themselves. All the team at the Adventure Centre are really helpful including the team who take the phone bookings. Andrew at reception is excellent. Well done everyone on a great job! We've previously been to sky park and day camps and all are a great experience also. This is a great activity location in the area.
Alice and funderland
This adventure centre was very enjoyable.
I went with my class to carlingford adventure centre for 2 nights. The first instructor we got was Alice. She was very conscious of the children but still made everything fun. She explained everything to us in a simple way and when we were leaving she was the only person that everyone took the time to say goodbye to. Please make sure that she sees this as we miss her very much.
Ellie
We went to Carlingford Adventure Centre with our team. We had an instructor called Ellie. She was so funny and kind. She helped us when we needed help and was very approachable. I'll be coming here with my family next summer and I hope I see Ellie again. Would highly recommend for team building or school groups
Yup Carlingford
Liam, Craig, Michael and Javier were super dooper and gave us the time of our lives and made sure we did not drown didn't fall off a zip-line and made sure we didn't fall into the fire. Make sure the four lads get a raise please and thank you. Also your apartments were serious thank you love bailiebourgh xx👑
Amazing
Amazing, my son has gone two years running with his friend. Staff and leaders were incredible. My son is a fussy eater and LOVED the food! Every child should experience this as their first 'holiday' away on their own, would HIGHLY recommend. Hope my son gets to go again this year…….memories forever.
Great accommodation, great workers.
Sound workers, every one of them. Accommodation right in the middle of town where you want it, perfect for going out to the pub, very cheap yet high quality too. Highly reccommend.
Carlingford 2022
I stayed here for one night with my school – the food was very nice, good portions for such active days. The accommodations were perfect and I loved the volleyball court. The staff were all so helpful and encouraging. One of the employees who took us on our first day – Emily was so so kind and made the day so much more fun. She was engaged in allot of the activities with us and was there if anyone needed any help. She was so upbeat and when we were all tired got us up and going again. I had a great time I would definitely recommend.
Fantastic!
I went away to Carlingford for a night with my school. We had an amazing time and did loads of different activities, but, what made our stay even better was our instructor Alex! He was so enthusiastic, funny and made our games a lot more fun by being creative and energetic. His sense of humour and enthusiasm made everyone wanted to join in.
Bloody Brilliant
Really enjoyed the homeliness of the very welcoming staff here, and the activities were terrific. Would absolutely come again.
Great day out
Really good day out. We were looked after by Leigh and his team. The activities and set up were fantastic. Would highly recommend 👌
Great fun every time!
Amazing place for entire family playdates! My son loves going to the Skypark or taking part in water sports. Their Skypark birthday parties are all about fun…
Good support for ASD.
My son (11) attended with the cub scouts for the weekend. Accommodations were made for his autism spectrum challenges and the instructors were great, asking questions about how best to support him throughout the weekend.