After your outdoor adventures: Here are the best things to do in Carlingford!
You won't run out of things to do in Carlingford!
From exhilarating adventures at Carlingford Adventure Centre, luxurious staycations, restaurants and breweries, cultural heritages, to one-of-a-kind experiences, Carlingford have it. Just in case you can't decide which one to do first, here are some of the best things and locations you shouldn't miss out on when in Carlingford Ireland.
Carlingford Adventure Centre is indeed where your adventure should begin.
From outdoor activities that covers territories of the land, sea, and sky, Carlingford Adventure Centre is the promised land to adventure seekers.
Catering individuals of all ages, the centre is popular spot for family fun days out, group activities, hen and stag parties, and more.
Popular Activities: Kayaking, High Ropes, Axe Throwing, Archery, Rock Climbing
After your outdoor adventures: Here are more things to do in Carlingford!
Sunset + Wine + Fresh Oysters at Carlingford Oyster Company
After a day filled with excitement and exploration, kayaking and ziplining, what could be better than savoring the finest oysters in town at Carlingford Oyster Company?
Located just a stone's throw away from Carlingford Adventure Centre, this family-owned and operated business has been cultivating oysters for over three decades.
Carlingford Oyster Company is a hidden gem nestled in the heart of Carlingford. Visitors have the opportunity to witness the entire process, from the nurturing of oysters in the clear waters of Carlingford Lough to the shucking, and finally serving of these delectable gems and enjoying it with their spirit of choice, while enjoying the beautiful Carlingford sunset.
As you embark on your adventure at Carlingford Adventure Centre, don't miss the opportunity to explore the tantalizing flavors of the sea and immerse yourself in the rich heritage of Carlingford.
Embark on a Lough Voyage at Carlingford Lough Ferry
The Carlingford Lough Ferry, known for its breathtaking scenery, gracefully traverses the strait connecting Greenore and Greencastle. In this enchanting realm shaped by two captivating peninsulas, an awe-inspiring landscape unfolds before your eyes.
Embarking on a lough voyage, you'll be treated to splendid vistas of the majestic Mourne Mountains, the regal King John's Castle gracing Carlingford, and the imposing Greencastle Royal Castle that overlooks the charming village of Greencastle. Delightful pleasure cruises are available throughout the summer, offering captivating themes such as the 'Lough & Lighthouse' adventure or the 'Carlingford Lough Gin Cruise' experience.
The ferry service operates with two exceptional vessels: a larger one for vehicles and a smaller one for both vehicles and passengers. These vessels gracefully navigate the waterway, providing unforgettable evening pleasure cruises for all to savor.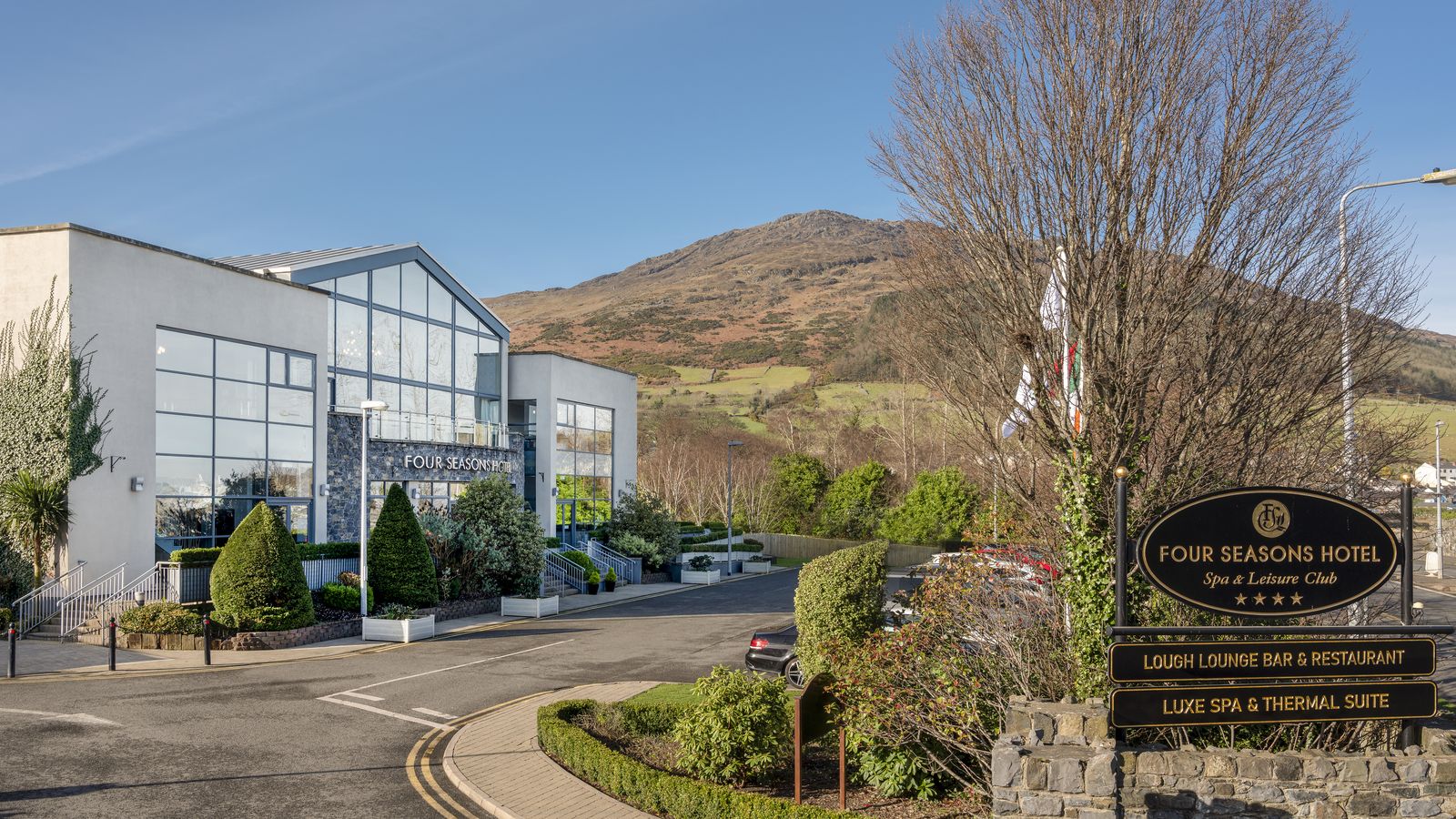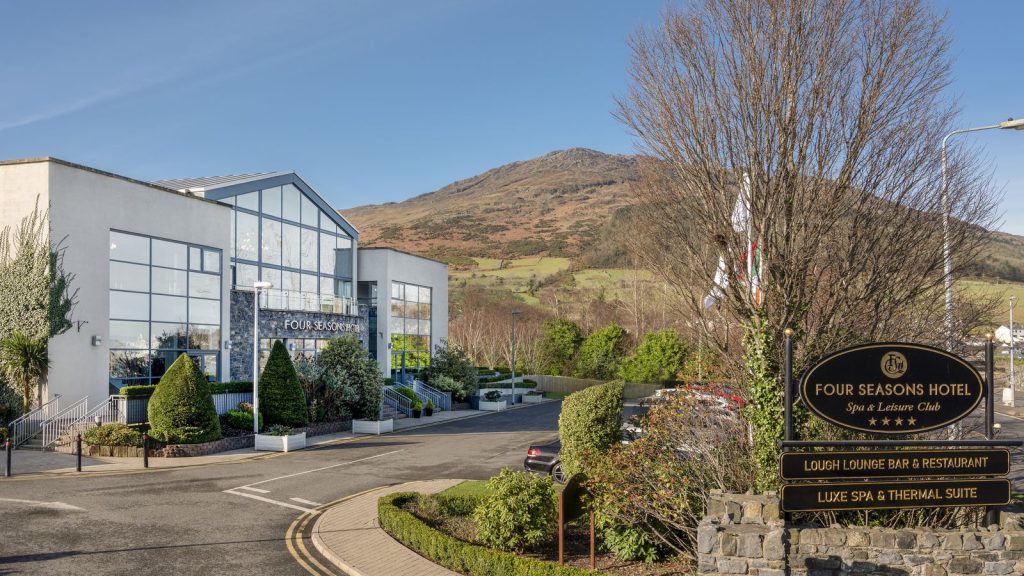 Relax at Four Seasons Hotel After a Long Day of Adventures
Four Seasons Hotel is a luxurious haven that perfectly complements the exhilarating experiences offered by Carlingford Adventure Centre, providing a serene retreat to unwind and rejuvenate after a day of adventures and exploration.
Just like Carlingford Adventure, Four Seasons Hotel is nestled amidst the natural beauty of Carlingford. It is a sanctuary that seamlessly blends elegance and comfort. From the moment you step through its doors, you'll be enveloped in a world of tranquility and warm hospitality.
The hotel boasts a range of beautifully appointed rooms and suites, each exuding a unique charm and offering breathtaking views of the surrounding landscape.
Whether you're seeking a romantic getaway, Four Seasons Hotel Carlingford has the perfect accommodation to suit your needs.