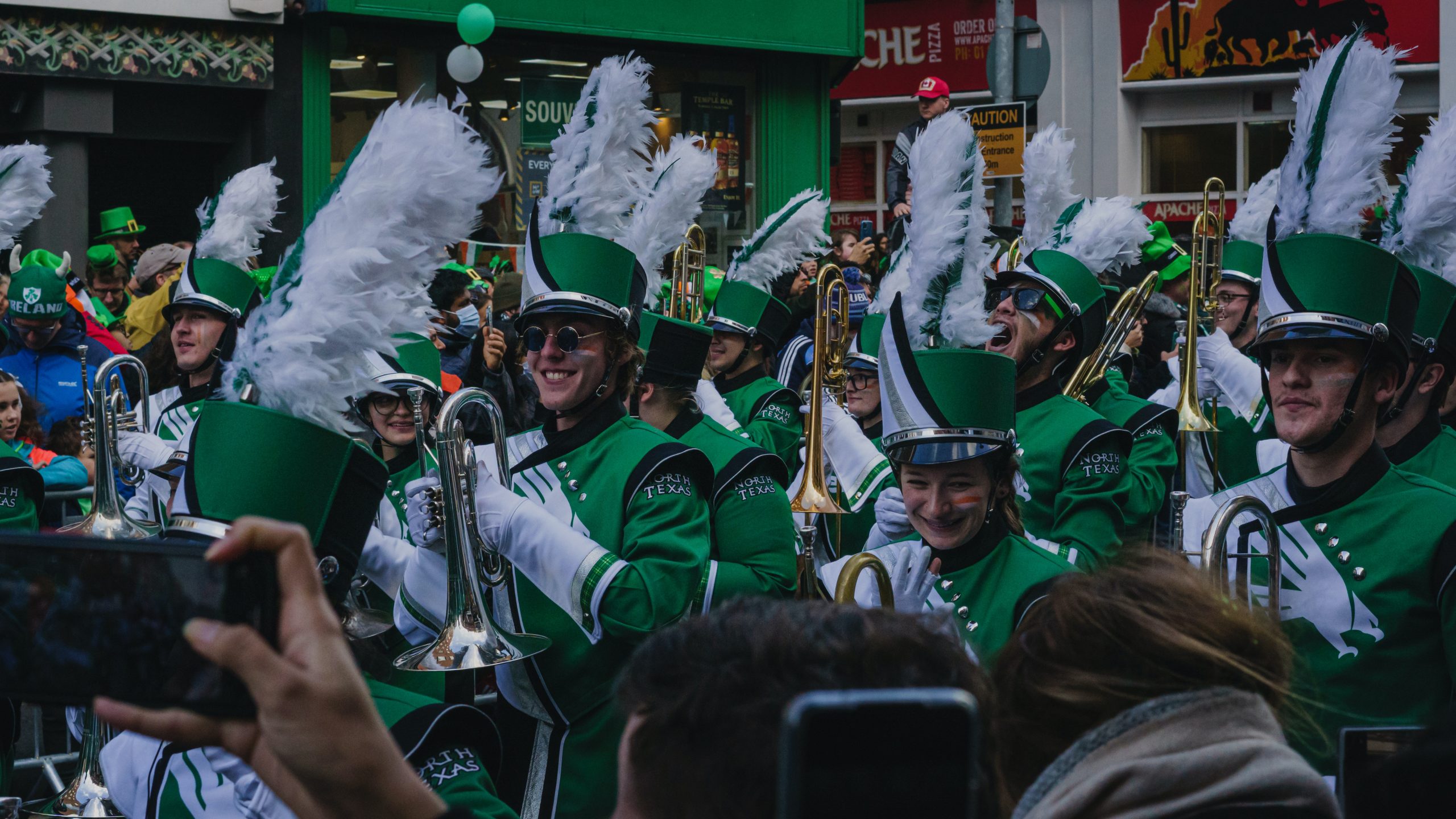 15 Things to do in Ireland this St Patrick's Day
We are delighted to have been represented on the RTE homepage feature "15 Things To Do on St Patrick's Day". Naturally the number one thing to do is watch a parade! Even if you cant get to watch a parade in person you can watch the Dublin parade on TV. Then if you are looking to avoid the pub there are lots of other things to do and Number 2 they suggest is Skypark. The largest Adventure Park in Ireland is located in Carlingford and has a special 2 for 1 promotion for the day so people can get half price adventure activities. Then people can make a day of it in one of Ireland's most beautiful towns or take a spin on the ferry to Greencastle.
Watch a parade!
As part of the Carlingford Adventure Centre, Skypark welcomes thousands of people from around the world to Carlingford every year. With over a dozen adventure activities there is something for everyone, including high ropes, ziplines, footgolf, archery, crystal maze, frisbee golf, climbing wall, aeroball and more. A great day out for the family and is open daily from June to August and weekends / bank holidays for the rest of the year.
They are also offering 10% off Skypark Courses on the bank holiday Monday. As an alternative Carlingford Adventure Centre are offeirng 10% off Ziptopia on the same day or you can get Laser Combat kids and family for €20 per person. All good reasons to get out and get active this St Patrick's Weekend.
For more details on Skypark you can check out the website or read the article in the RTE website here. The article was written by the folks on Your Days Out, who know a thing or two about activities around Ireland. You can check out their article and website here.
Enjoy your St Patrick's Weekend, hopefully
Ireland win the Grand Slam!
Check out their article and website here. Enjoy your St Patrick's Weekend, hopefully Ireland win the Grand Slam! Remember its your national patriotic duty to visit Skypark over the weekend, St Patrick was a big fan himself and loved nothing more than a leisurely zipline when he wasnt converting us or chasing snakes 🙂